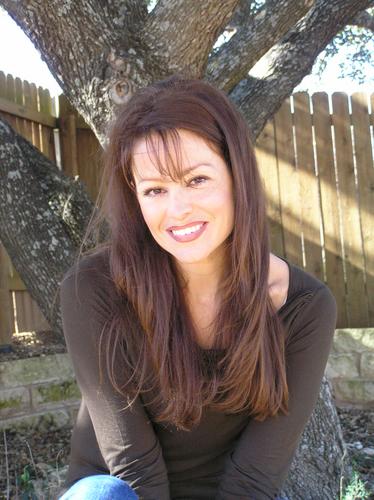 My goal is to make you 100% confident in referring me to friends and family. -I plan on doing that by exceeding all your expectations! Here are what some of my clients have to say.....
---
Danny Harris-Financial Planner Edward Jones and Lisa Harris-First Bank of Texas Branch Manager Round Rock
"When recenty faced with the task of selling our Round Rock home, we chose Jeannette Morrison with Keller Willaims as our listing agent, and we are sure glad we did! From the staging of our home to the closing, she was with us every step of the way offering professional, personal and courtesous assistance with our home sale. With her help, we were able to successfully market and sell our home for the price we wanted in less time than the market average."
---
Lisa Dungan -Director of Contract Services and Marketing CellzDirect Inc
"Buying a new home is a very stressful process for anyone, but in my case the stress was elevated
because
I needed to find a home within a month. I was moving to a new city and was uncertain about the area. The only thing I was certain about was the school I wanted my daughter to attend. You [
Jeannette Morrison
] were so thorough and helpful throughout the entire process from showing multiple listings in one day to sending helpful moving checklists after I closed. Your diligent and persistent nature got me into a wonderful home that my daughter and I plan to enjoy for many years. I will certainly be enlisting your help on my next home purchase and I will recommend you to all of my family and friends."
---
Katharine and Derek Pickering
"When we chose Jeannette to be our Realtor we were impressed with her enthusiasm and drive, coupled with her organizational skills. She always took our calls or returned them in a very timely manner, was up to date on things in our community regarding the competition and current marketplace conditions. We would absolutely use Jeannette Morrison again for the sale of our home and thoroughly recommend her to others."
---
Gaby and Kristopher Reed -Dell Relocation
We would like to thank you for helping us to find our new home in Austin. Being new to the area, we were not familiar with the different neighborhoods and subdivisions, and felt a little overwhelmed with what is a very important decision. We really appreciate you taking the time to show us all around and helping us to become more familiar with Austin. You were terrific in helping us understand how the home buyers process works in Texas. Thanks to you, our negotiations with the sellers went smoothly and we ended up with a contract that we were very pleased with. Your advice and guidance helped us make sound decisions that resulted in the purchase of a house that we are excited about calling our new home.
We will definitely recommend you to anyone we know who is interested in buying or selling their home.
Kris and Gaby Reed - Dell IT Global Management
---
Kim and Don Davis -Cedar Park
You have been the best real estate agent we have ever worked with. If there is anything we can do for you in the future, please don't hesitate to let us know. Thanks again.